We recently had the pleasure of working with Angela and Jay for their wedding at the Berkeley Rose Garden, located in the beautiful Berkeley hills next to the UC Berkeley Campus.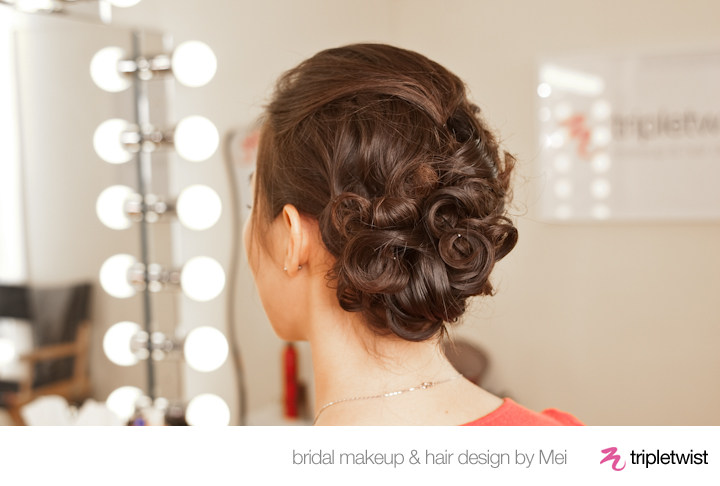 Angela was looking for a timeless, natural look for her makeup, and chose individually placed eyelashes for her eyes. Mei and Angela worked closely to come up with a unique style for the back of her updo, shown below:
Lastly, we were thrilled to work with Mike and Natasha from Choco Studio Photography again — they are all smiles! Friendly, professional, fast turnaround, and most important, their work is stellar. Below are some of the moments they captured while we were getting ready before the ceremony at the Berkeley Rose Garden. Enjoy!