We worked with Pam late last year for her tea ceremony and wedding hair and makeup in San Francisco. As we set up our on-location kit at her home for her Chinese tea ceremony and started the services, we shared laughs and stories with her mother and family.
Just before the tea ceremony…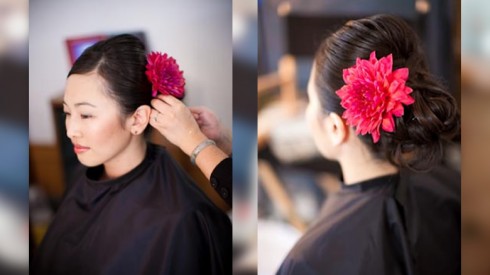 As Mei was finalizing Pam's hair design, David Ham (seriously one of the San Francisco Bay Area's best wedding photographers), arrived with his crew and equipment and got right to work. It's because of clients like Pam and Bill that we love our job. Enjoy some of the joyous moments from their ceremony below, special thanks to David for the photography!