Check out this video from Google that explains how you can use Google Docs to plan your wedding.
Google has just introduced 20 free wedding templates that you can use with Google Docs when you are planning your wedding.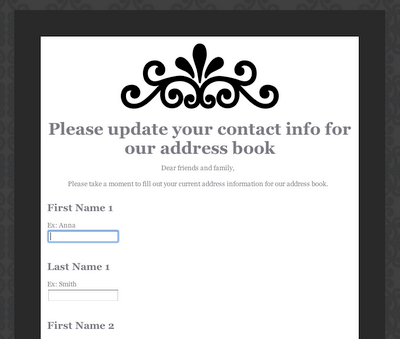 In today's economy, why not take reduce costs by using tools available online? Google is offering this services at no charge, and it's incredibly easy to setup and use. The above example is one way you can use a Google Spreadsheet in conjunction with a web form (no coding or no web expertise required) to gather new contact information from your guests.