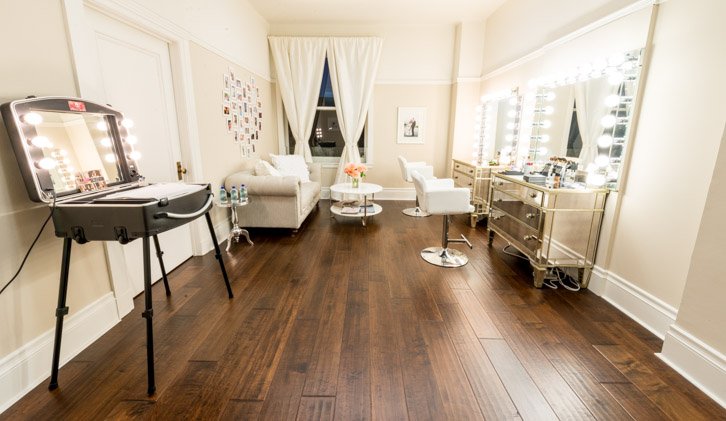 Triple Twist's studio is located San Francisco's landmark Flood Building at 870 Market Street (corner of Powell and Market).  You may have seen the large GAP on the bottom floor, or the Powell Street cable car turntable just outside.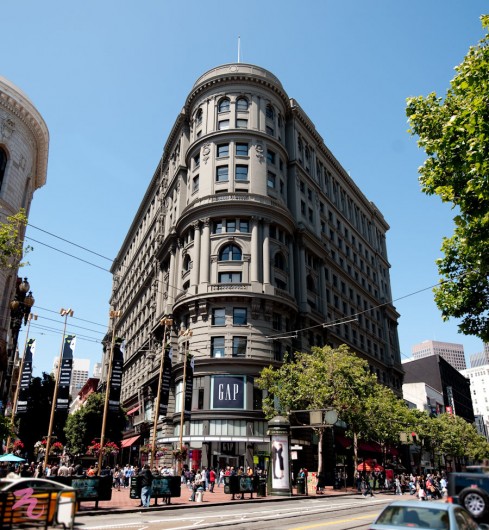 So what's new?
Now centrally located. We are in downtown San Francisco, walking distance to restaurants, hotels, Union Square, shopping, and more.
Easy access. Take BART (Powell Street), ride MUNI, or park in one of four major parking garages within walking distance — the Ellis O'Farrell garage is just across the street.
Close to your hotel. We are just blocks away from some of San Francisco's finest hotels, where many of our clients get ready for their weddings.  The Westin San Francisco, Omni Hotel, Sir Francis Drake, Grand Hyatt, Parc 55, Four Seasons, and the Fairmont are within six blocks of our new studio.