"Dearest Mei, Thank you so much for doing such a wonderful job with my hair and makeup. You made me look naturally beautiful and that made me the most happiest bride in the world! I hope you noticed that in my wedding pictures :) You are such a talented artist and I am very grateful and honored to have had you there as I prepared for my big day. We also wanted to thank Robert and Jack for being there as well!

I will definitely recommend you to everyone I know who we be getting married. Thanks again, Mei… You are a very sweet and beautiful person and I'm so happy that I met you. Take care and I wish you well, Love April"
April booked us for her makeup and hair nearly a year in advance for her July 4th weekend wedding at the Palace Hotel. This proved to be a wise decision on her part, as we had over 100 inquiries for her date from when she booked us. After attending her bridal trial in late 2009, she added eight more people for hair and makeup.
Trial Photos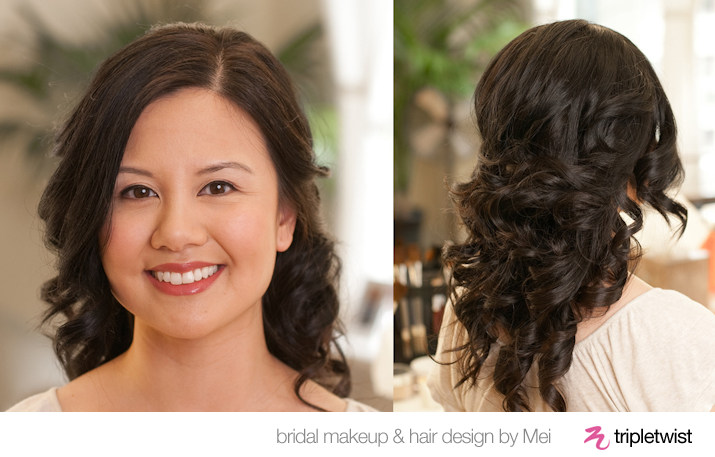 Wedding Day Photos
And as always, it was a pleasure to work with one of San Francisco's best wedding photographers, Jessie Cho. Thank you Jessie, these are amazing!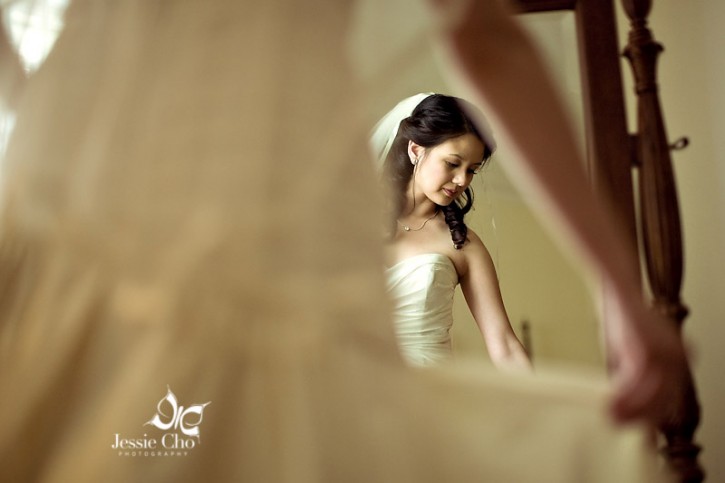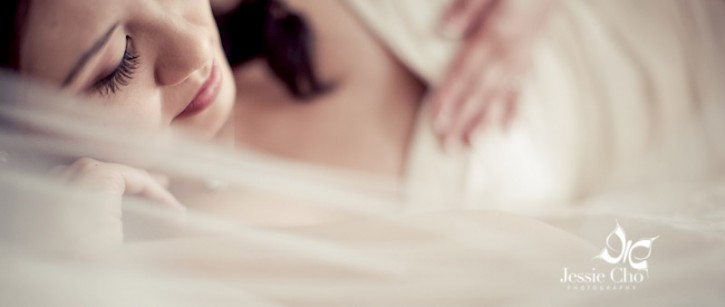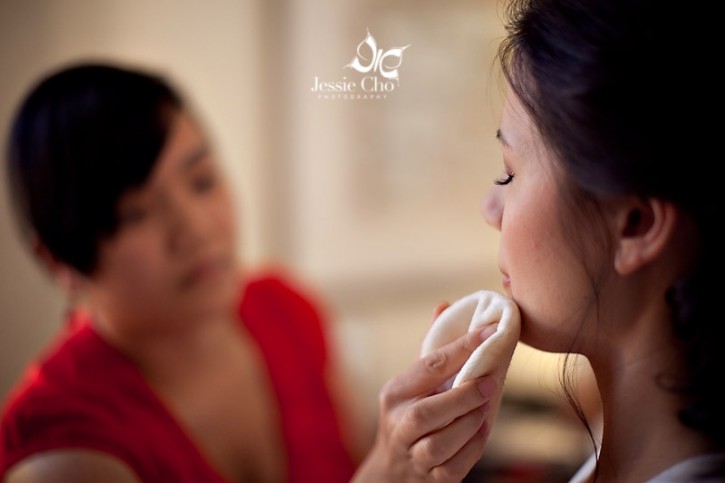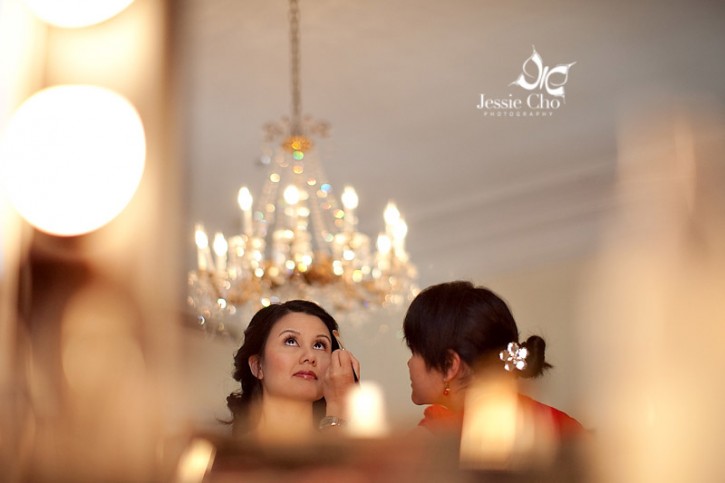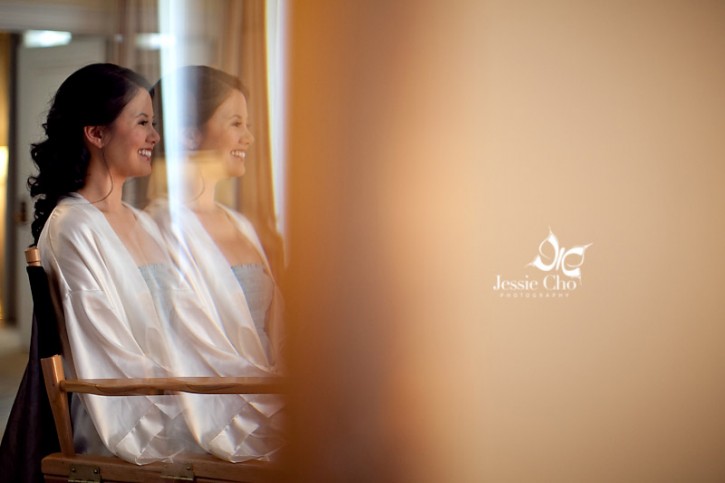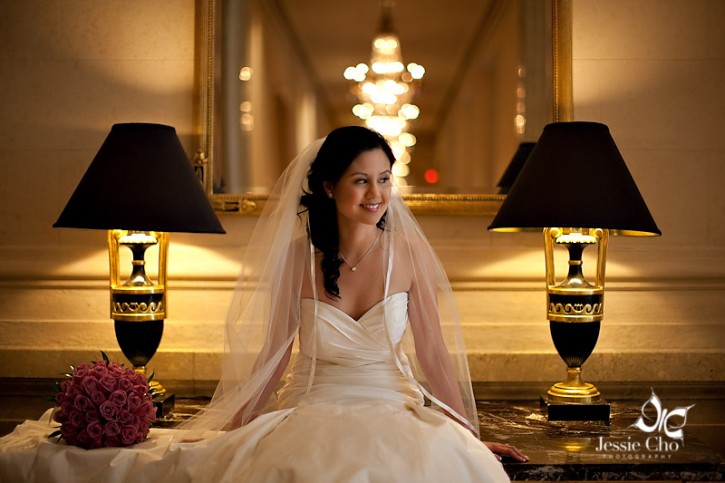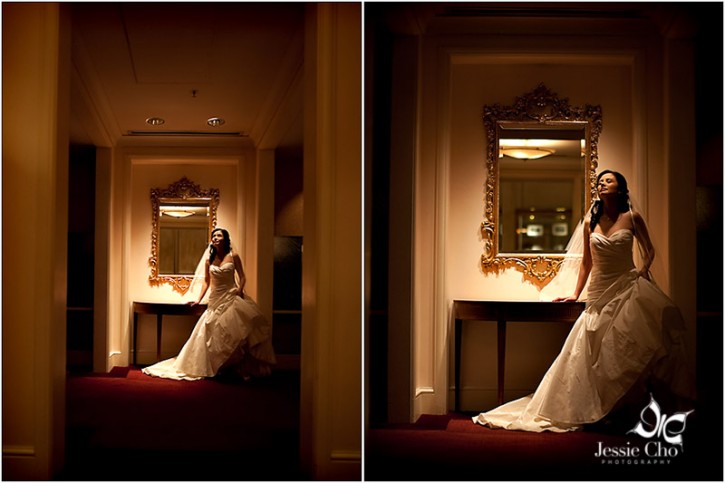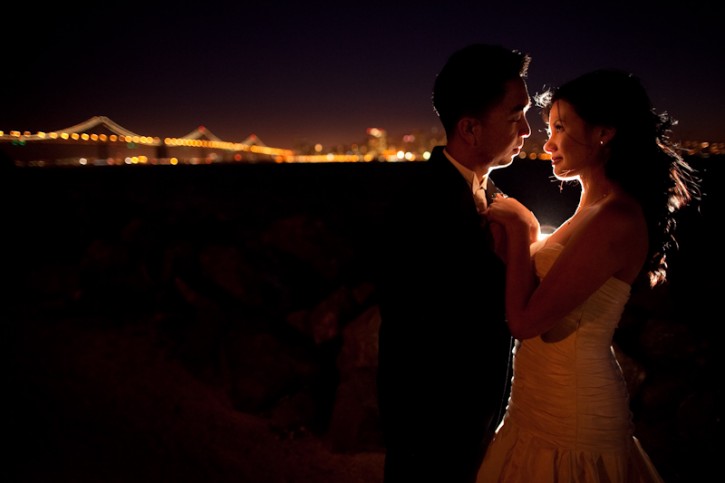 Watch Video
(No Flash? Click here to view the video.) This production was pulled off by Aaron Lee Films and his crew. What is special about it is that it was shot and edited the same day! It was presented at April and Wil's reception that evening.